Sat 30 Sep 2023 Gates Open 4:00pm SST
National Stadium | Singapore Sports Hub
Register for Presale Access
The FIM World Supercross Singapore Grand Prix will see the region host the first ever international Supercross event in history!    
Thousands of fans will witness 40 of the world's best supercross riders go head-to-head as they approach the halfway point of the WSX Championship, under one of the biggest dome structures on the planet at National Stadium! 
The WSX Singapore Grand Prix will be a feast for the eyes and ears. Pre-register for tickets today so you don't miss out!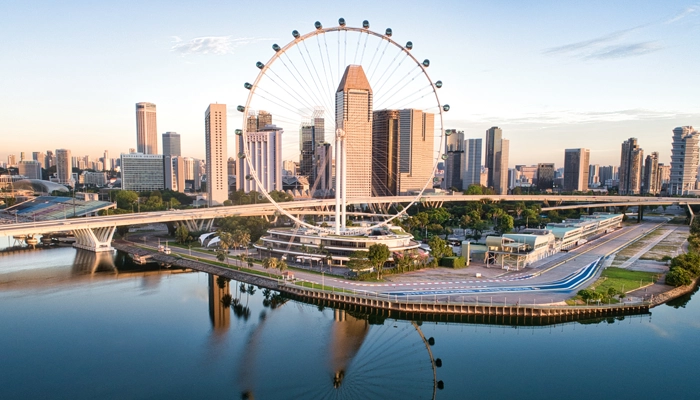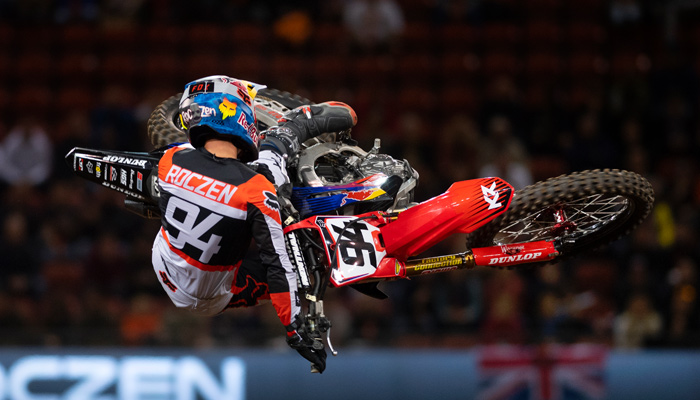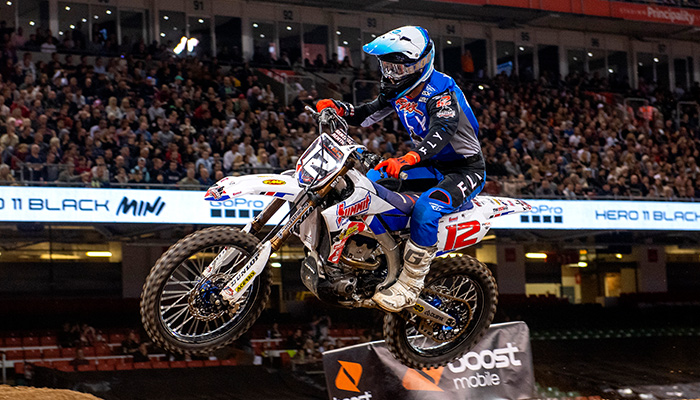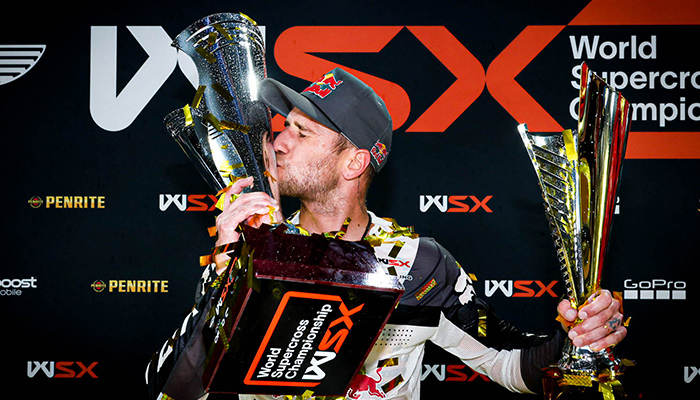 Singapore is located in South-East Asia, off the southern tip of the Malay Peninsula. The city state is rich in multiracial and multicultural heritage, with four major communities – Chinese, Malay, Indian and Eurasian. Known for its world-class infrastructure and transport system, Singapore features a mix of futuristic architecture and charming historical buildings. Singapore offers a wide range of activities and leisure offerings – from shopping to nature experiences to culinary delights, it is a city that never sleeps and has something on offer for everyone.
Singapore offers a diverse selection of accommodation that ranges from luxurious stays to boutique hotels. Check out Stay for a list of hotel accommodation options. 
Go to www.visitsingapore.com for more information. 
The Singapore Sports Hub is easily accessible via all transport modes. Patrons are strongly encouraged to use MRT and Bus to get to the venue. 
BY MRT (TRAIN) 
Via The Circle Line: The nearest stations are Stadium MRT Station (CC6) and Mountbatten MRT Station (CC7) 
Via the East West Line: The nearest station is Kallang MRT Station (EW10)   
BUS 
Bus Service 11 – Alight along Stadium Crescent (Bus Stop No. 80199), which is directly outside Singapore Indoor Stadium.

 

Bus Service 10, 14, 16, 70, 70M or 196 (Towards CBD/City) – In the direction towards the CBD/City, alight along Nicoll Highway at the bus stop outside National Stadium (Bus Stop No. 80219).

 

Bus Service 10, 14, 16, 70, 70M or 196 (From CBD/City) – In the direction from the CBD/City, alight along Nicoll Highway at the bus stop opposite Singapore Sports Hub (Bus Stop No. 80211). Cross the sheltered overhead bridge which leads to the National Stadium.

 

 
TAXI 
There are three taxi stands located at: 
Stadium Crescent next to the Singapore Indoor Stadium (Location Code: I28)

 

Stadium Boulevard next to OCBC Arena (Location Code: I29)

 

Stadium Place next to OCBC Aquatic Centre and Kallang Wave Mall (Location Code: I30)

 
For more information on transport, go to https://www.sportshub.com.sg/directions-and-map 
Known for being clean and green, Singapore strives to be a sustainable urban destination with the Singapore Green Plan 2030. About 95 percent of the city's energy is powered by natural gas, and over half the island is covered in lush trees and green foliage. Check out tips for Sustainable Travel in Singapore. 
Singapore has a wide selection of leisure offerings within easy reach. Go to Visit Singapore for recommendations on what to see, do and eat in Singapore. 
For Foodies, Singapore is known for its diverse culinary scene, from Michelin-starred delicacies and international cuisines to scrumptious creations by homegrown chefs and timeless hawker favourites. The city's nightlife offers diverse experiences from bars, clubs, beach parties to concerts and stand-up comedy hangouts.  
Singapore's Night Safari provides a nocturnal experience like no other in the city; it's also the world's very first night zoo. Opened in 1994, the 35-hectare park features over 1,000 animals from 120 different species, living in their naturalistic night-time environments.  
Singapore is a city of man-made waterfalls. Explore Cloud Forest at Gardens by the Bay, a huge, 35-metre waterfall is the centrepiece of the misty conservatory, designed to house plant life from the tropical highlands. Also make a visit to the world's tallest indoor waterfall. Housed in the retail and lifestyle complex of Jewel Changi Airport, the HSBC Rain Vortex soars at 40 metres, and is surrounded by a lush indoor garden. 
Singapore Botanic Gardens, a UNESCO World Heritage site, has a history of over 150 years since its founding in 1859. Its most popular attraction is the National Orchid Garden, which houses thousands of orchid species known as Very Important Plants (VIPs). Over 200 hybrid orchids in this garden have been affectionately named after visiting foreign dignitaries and celebrities.  
Discover Peranakan culture at Katong-Joo Chiat which is lined with heritage shophouses, quaint stores and eateries in this charming corner of eastern Singapore. 
For more information on leisure offerings and attractions, please visit: https://www.visitsingapore.com/see-do-singapore/  
WSX Singapore Grand Prix FAQs
When are tickets on sale?
Tickets will be on sale soon, be sure to Preregister here and be first to be notified when they go on sale so you don't miss out.  
Will there be children's tickets available?
Children's prices will be available and children under three will not require a ticket into the stadium provided they do not occupy a seat. 
How long does the Grand Prix run for?
The event will run for approximately four hours. 
Where is the WSX Singapore Grand Prix?
National Stadium
1 Stadium Dr, Singapore 397629
Sign Up for Exclusive Updates
Sign up for free to get first access to exclusive offers, news and more.