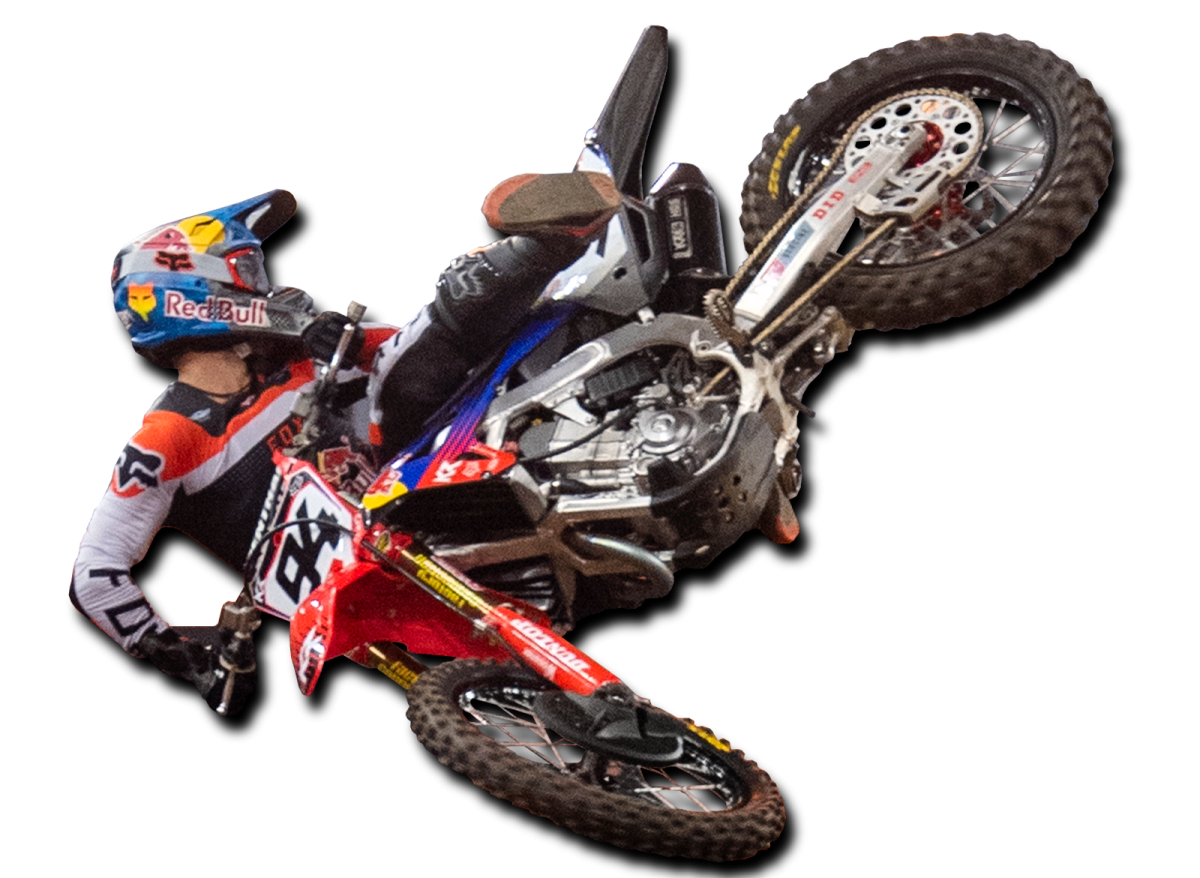 Who will ride in the championship?
Each licensed Team will field four racers: two in the WSX 450cc class and two in the SX2 250cc class. We'll also include wild card entries each Championship Round to promote local rising stars.
How many champions will be crowned?
Four World Champions will be crowned in the FIM WSX Championship:
WSX World Supercross Champion
SX2 World Supercross Champion
World Supercross Team Champion
World Supercross Manufacturer Champion
How will the teams be structured?
The Championship will be made up of 10 elite, exclusive teams, driven by independent owners who will each be afforded an unparalleled level of financial support.
This includes seed funding to each licensed team, an appearance fee for every round, as well as logistical support as they navigate the globe.
In total, more than US$50M has been designated for team and athlete support over the next five years alone.
How much prize money is on offer?
Marking the richest championship prize purse in supercross history, a staggering US$250,000 will be on offer at each Championship round.
Watch All the Action Live
Get closer to all the action with WSX.TV. Stream selected races or subscribe to the Championship Pass and follow the entire 2022 and 2023 seasons.
Watch WSX.TV